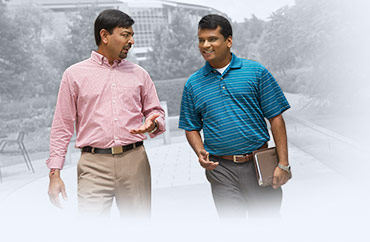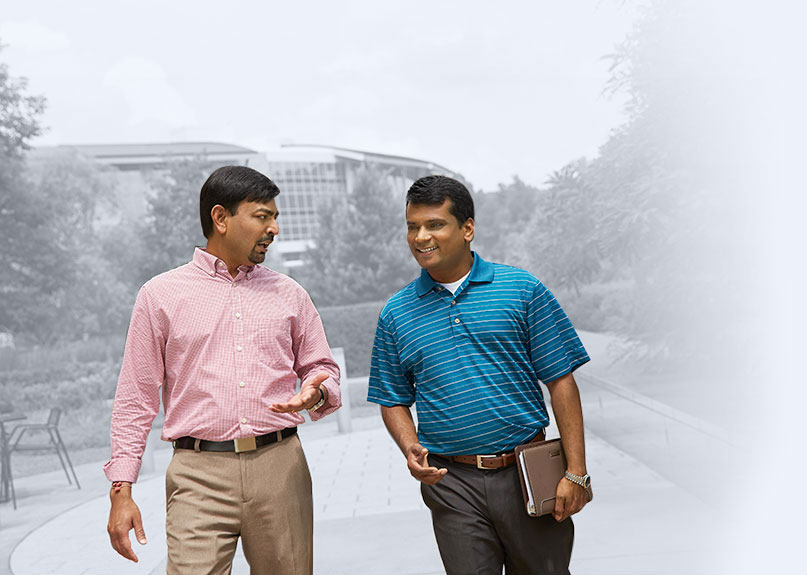 Lowe's is deeply committed to creating a culture that's inspiring. We offer our employees exceptional benefits and wellness programs that enhance their lives as well as learning and development programs where they can learn, grow and advance. We are also collectively involved in our communities. Lowe's leads many community initiatives that foster education, local revitalization and we also partner with respected charitable organizations in their efforts to have a positive impact. We facilitate and encourage our employees to serve their community as well through volunteerism. When you join Lowe's, you won't just be joining a company; you'll be part of a team of that shares a passion to serve customers in our stores and in our communities.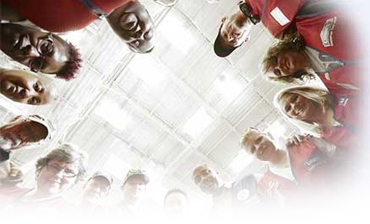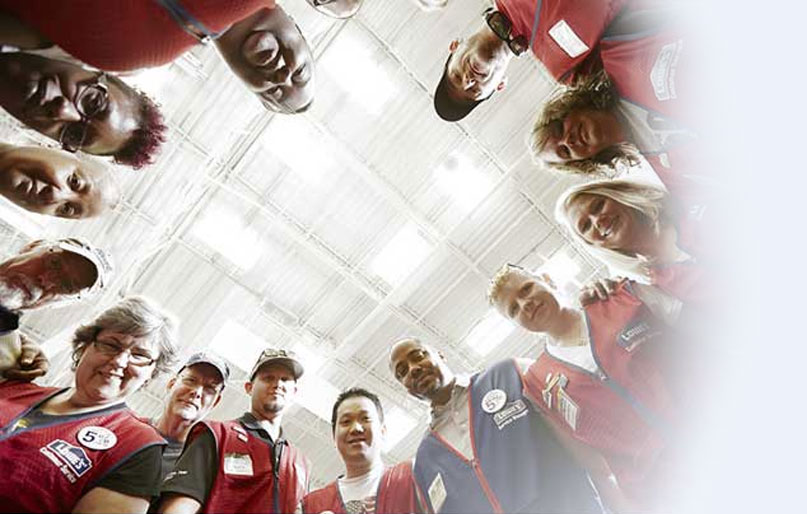 What's the difference between a house and a home?
What's the difference between a house and a home? There are many ways to distinguish the two, but what is perhaps most important is that a house doesn't usually feel like a home until we make it our personal space. After all, a home is not just a refuge, but a true reflection of who we are and how we want to live. Lowe's has been helping people turn their houses and apartments into homes since we first opened our doors in 1946. The Lowe's culture is built on continuing to answer this call.
How do we do it? Together, our Red Vest associates work as individuals sharing their knowledge and skills and as a cooperative, collaborative team that embodies the "Power of We" to help customer's dreams come true – project after project. If you're curious and courageous and have desire to make things happen, then you share our culture and mission. We invite you to join us.
Learn more about our offerings.
The commitment and dedication of our employees have made Lowe's into the successful store that it is today. That's why we offer our part-time and full-time employees with a competitive benefits program. Included are a wide range of no-cost wellness benefits, the Family Assistance Program and the Clickotine smoking cessation program.
Benefits Include
Medical, Dental & Vision Insurance
Life Insurance & Disability Insurance
Flexible Spending Accounts
Dependent Care Resources: Child & Elder Care Referral Services
Paid Holidays (inclusive of Floating Holidays)
Vacation
Family & Medical Leave
Sick Pay
Free and/or Discounted Tax Preparation Services
Lowe's Merchandise Discount
Additional Benefits
Workplace Flexibility
Flextime & Compressed Workweeks (Corporate Campuses Only)
Seasonal Schedules (Stores & Distribution only)
Customer Support Center On-Site Amenities
ATM
Cafeteria
Health & Fitness Fairs
Jogging/Walking Trails
Laundry & Dry Cleaning Services
Privacy Rooms for New Mothers
Shoe Repair
Alterations
Seasonal Farmer's Market
Health & Wellness
On-Site Nurses (Corporate & Distribution Campuses)
On-Site Pharmacy Services (Mooresville & Wilkesboro Corporate Campuses)
On-Site Work/Life Seminars (Corporate Campuses)
Learning & Development
At Lowe's, we care about the success of our team members in the workplace and beyond. Curiosity and enthusiasm fuel growth at every level. We encourage employees to embrace change and seek new opportunities through a variety of learning and career development programs. Extensive onboarding, tuition reimbursement, Continuing Professional Education courses, and more set every Lowe's team member up to excel in their career.
And for those interested in pursuing more in-depth continued education, we also offer Certified Professional Education (CPE) and generous tuition reimbursement so employees can learn valuable skills essential for success and career advancement.
Learning & Development Programs
90-Day Onboarding Program
Learning at Lowe's & Selling at Lowe's Training Programs
Discounted On-line University Programs (Kaplan, Strayer & Capella Universities)
Scholarship Programs
Generous Tuition Reimbursement Program
Certified Continuing Professional Education Courses
Lowe's Leadership Institute for Management Development
Skill & Competence Development Courses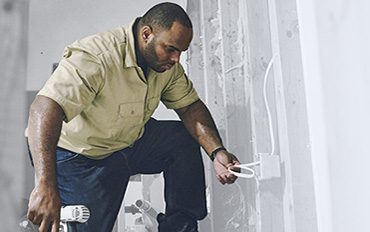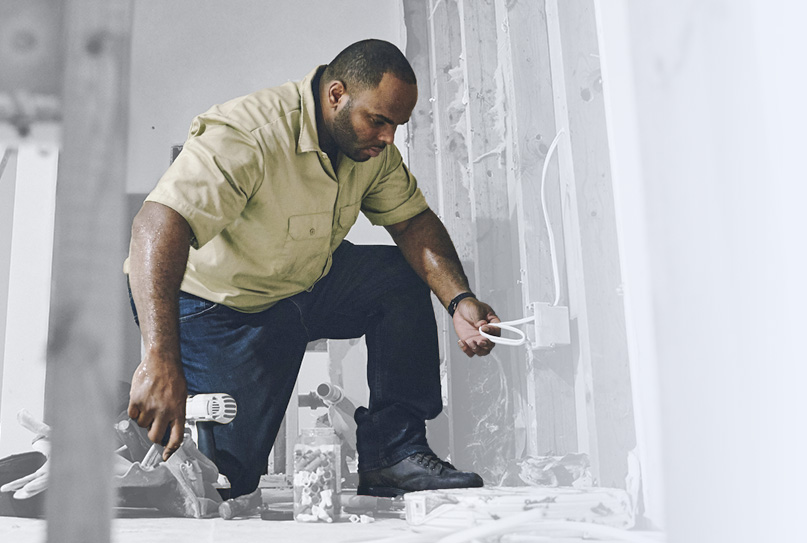 Track to the Trades
Track to the Trades is a new scholarship program that aims to provide an innovative career path and financial support for employees to pursue a skilled trades career. With Track to the Trades, we are providing unique career alternatives for our employees while also building a pipeline for the next generation of skilled trade workers, allowing us to create long-term educational benefits and economic opportunity for our employees, while better meeting the demands of customers.
For successful employee-applicants, Lowe's will fund up to $2,500 toward tuition in a pre-apprenticeship certification program offered through an approved education provider. In many instances, this will pay the full cost of the curriculum. The program will also offer academic coaching and support and placement opportunities for full-time apprenticeships in Lowe's approved contractor network.
For more information click here.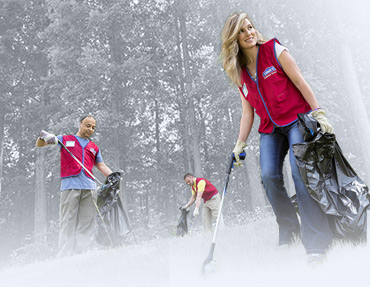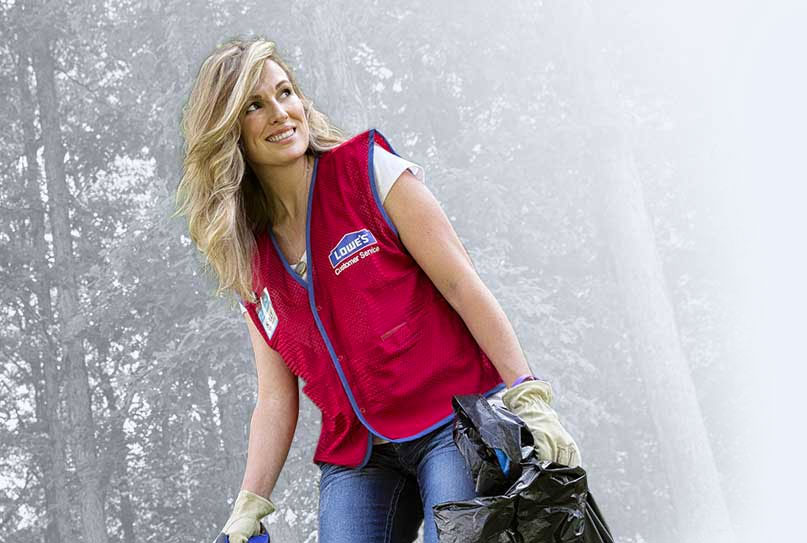 We believe in corporate responsibility.
At Lowe's, home improvement means more than a fresh coat of paint or a new dishwasher. As a leader in our industry, we feel a responsibility to every community we serve, and hope to continually raise the bar for what service means.
It starts with our employees, whose safety and wellbeing is integral to our success. Lowe's has a strong culture of volunteerism, and our Lowe's Heroes go above and beyond to have a positive impact on their communities. From disaster relief efforts to neighborhood revitalization and fundraising, Lowe's team members donate their time, talent, and product to help those in need. As a company, Lowe's supports a variety of charitable giving initiatives, and since 2007 the Lowe's Charitable and Educational Foundation has given more than $250 million to these efforts.
In addition to causes like housing, disaster relief, and education, Lowe's is deeply committed to reducing our environmental footprint and choosing sustainable systems and products. In fact, Lowe's is the first in our industry to receive the Environmental Protection Agency's SmartWay Excellence Award for ten years in a row. We believe it's vital to protect our resources and the home we all share.
Why we embrace Diversity & Inclusion.
We believe in the importance of fostering an inclusive environment for our employees, one where they are enabled and encouraged to reach their full potential. To ensure that, we sponsor internal initiatives designed to encourage development of diverse employees. Lowe's also sponsors an annual Employee Opinion Survey to capture meaningful comments from our staff so that we can gauge the effectiveness of our efforts. Every year, our leadership teams review the findings and strive to align company initiatives with employee feedback.
To support our commitment to maintain a diverse workforce, Lowe's participates in several career conferences that engage diverse candidates. Check out our Conference & Event calendar to see if we have an upcoming event near you
Conferences
National Black MBA Association Conference
Woman of Color STEM Conference (Science, Technology, Engineering & Mathematics) Conference
USBLN Conference
Service Academy Career Conference
Accolades:
Best Diversity Company of the Year, 2014 - Diversity/Careers in Engineering & Information Technology
Champions Honoree – National Inclusion Project
Employer of the Year, 2013 – US Business Leadership Network (USBLN)
Affiliations
USBLN
National Organization on Disability (NOD)
SAIC
Recruit Military
Military Spouses
Internal Initiatives
Female and minority mentoring programs
Lowe's Women in Leadership Series
About Lowe's in the community
Lowe's, a FORTUNE® 50 home improvement company, has a 50-year legacy of supporting the communities it serves through programs that focus on K-12 public education and community improvement projects. Since 2007, Lowe's and the Lowe's Charitable and Educational Foundation together have contributed more than $250 million to these efforts, and for more than two decades Lowe's Heroes top link employee volunteers have donated their time to make our communities better places to live. To learn more, visit Lowes.com/SocialResponsibility and LowesInTheCommunity.tumblr.com
Lowe's has built more than 2,370 retail stores across North America and we are committed to continuing to build and help improve the communities that have welcomed us with a variety of charitable giving initiatives and volunteer programs. These include our own foundations as well as partnerships with vendors and existing charitable organizations along with donations to community centers, as well as the time, talent and donations offered by our local employees. Many of our ongoing commitments focus around: Education & Child Development, Housing & Home Ownership, Historic Restoration & Preservation and finally Environmental Protection & Conservation. In addition to these three key areas, Lowe's also contributes to recovery and relief efforts when natural disaster impacts a community, responding with funds, product donations and volunteers.
Here are the Lowe's initiatives, organizations and partnerships that Lowe's is proud to regularly contribute to and be a part of:
Home Safety Council
Lowe's Heroes
Lowe's Scholarships
Lowe's Toolbox for Education
American Red Cross
Habitat for Humanity
The Nature Conservancy
Rebuilding Together
Skills USA
Career Area
Corporate

Retail

Distribution