Lowe's Tech Jobs are Here.
Lowe's is building a tech team in the heart of Charlotte. Apply for open job postings using the search bar above or stay connected with us using the form below to receive updates on future postings and our IT transformation.
The Lowe's technology team is on a mission to be the leader in home improvement and retail technology.
A best-in-class technology team is critical to our tech transformation. We're hiring up to 2,000 additional software engineers, product managers, architects, infrastructure engineers and data scientists and analysts over the next several years to reimagine our systems and products to empower associates and deliver delightful experiences for customers. For us, success is when customers are focused on experiences – not technology.
Join us for the opportunity to create beautiful, intuitive and harmonized experiences enabled by products, data and devices. This will be a transformation journey with a team that is passionate, humble and ready to take this opportunity to make a big impact in people's lives.

Charlotte's South End will be home to the new Lowe's tech hub.
Lowe's is undergoing a company-wide transformation designed to sharpen our focus on retail fundamentals, simplify our business, develop great customer and associate experiences and innovate to become a world-class retailer.
Investing in our technology is critical to accomplish that. Technology needs to be at the center of everything we do. In fact 10 out of our 13 strategic priorities are underpinned by technology.
Charlotte's South End will be the home to our new Lowe's tech hub in the Design Center Tower located at the corner of West Boulevard and Camden Road. Adjacent to the Lynx Blue Line light rail, the Rail Trail, restaurants, and available parking and housing, the Design Center Tower will provide attractive amenities for our team. Until construction is complete in 2021, we will occupy the Charlotte Plaza, immediately launching our uptown presence. We believe this location will best position us to attract and retain top technology talent we need to meet our goals while also providing an opportunity for us to establish an even greater presence in our hometown.
2,000


New technology
positions

$550 Million


Annual technology
investment

5-Year Plan


To be a leader in
home improvement retail technology

2019 Retail Innovator Award winner
Doug Jennings, VP, Data, Analytics and Customer Insights
Data Guru Award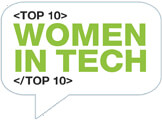 Chain Store Age's
Top 10 Women in Tech
Seemantini Godbole, CIO
Job Areas
Data Science & Analytics
Lowe's data professionals transform information into valuable business resources. From helping Lowe's reduce costs, to increasing efficiency and capitalizing on new market opportunities – this team helps Lowe's deliver the best service and value to every customer and community the company serves.
Engineers
Lowe's Engineers help drive the design, development, maintenance, testing, and evaluation of the software and systems that form the backbone of the company's day-to-day successes.
Information Architects
Information Architects spearhead the organization of Lowe's web sites, intranets, online communities, and software. Roles of this type apply fundamental principles of design and architecture to the digital landscape – ultimately delivering a better user experience for customers and internal stakeholders alike.
Information Security
Information Security professionals at Lowe's help protect the privacy and integrity of customer and business stakeholder data. They also help ensure the continued availability of crucial operational business data, tools, and systems.
Product Management
The Lowe's Product Management team helps plan and forecast the production and/or marketing of Lowe's products at all stages of their life cycle. Members of this team play a direct role in delivering the right home improvement products to customers.
Technical Support
Members of the Lowe's Technical Support team are an essential part of our game plan for delivering an excellent customer experience. This team empowers both Lowe's customers and internal business units by diagnosing and troubleshooting specific problems with products and services.
UX & Interaction Design
UX and Interaction Designer teams work to continually enhance Lowe's customer experience. These teams spend each day researching and optimizing the ways customers find, engage with, and utilize Lowe's products and services.
INFRASTRUCTURE ENGINEERING
The Lowe's Infrastructure Engineering team is responsible for the overall direction and maintenance of Lowe's technical infrastructure. Members of this team work with technical staff to integrate hardware, software and network interfaces to form a system. Roles of this type address problems of systems integration, compatibility, and multiple platforms all while supporting technology users.
FAQs
Technology is a strategic priority for Lowe's and a key driver of the business. This is such an exciting time to be part of a large company, solve real problems, grow and be an integral part of our tech transformation.

Lowe's technology team is on a mission to be the leader in home improvement retail technology. To meet this mission, we're focused on three key areas:

Foundationally Sound – We will ensure stable, quality infrastructure, strong security, high-grade tech operations, enabling trustworthy and reliable experiences
Business Functionality – We will deliver synchronized technology that supports in-store associates in their work, presents an accurate picture of the supply chain, and enables customers at any level to find what they need, when they need it, from anywhere in the world
Focus on Data & Innovation – We will build a majority of products and solutions in house with an emphasis on functionality and ease of use for customers and associates

Yes. We will build a majority of products and solutions in house with an emphasis on functionality and ease of use for customers and associates. Lowe's is committed to investing $500 – $550 million annually through 2021 to support technology.

Lowe's is in the midst of a tech transformation. This is an opportunity to be part of a Fortune 50 company, that is on an exciting transformation journey championed by its executive team. At Lowe's, our technology team has an incredible opportunity to solve real problems through technology and make a meaningful difference in the lives of our associates and customers.

Working at a big company means opportunity to make a big impact in people's lives. Often in large corporations you're told "don't do this, don't touch this." At Lowe's, it's the complete opposite – we have the autonomy to explore and activate all areas to ensure we're delivering for the customer.

Lowe's plans to move into the tech hub in late 2021. New Charlotte hires will be based in an interim location uptown until the permanent site opens.