Lowe's Governance and Ethics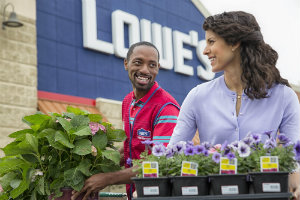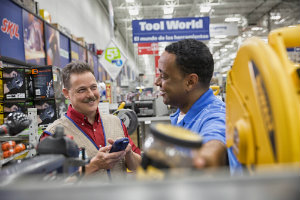 Over the years Lowe's has built a reputation of consistently delivering results in an ethical and responsible manner. Our commitment to high standards of ethical conduct, along with being a good corporate citizen, is shared by every employee, from behind-the-scenes at our corporate offices, to front-and-center at the store level.
Corporate Governance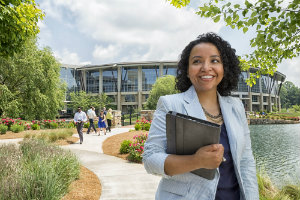 Our board of directors engages with management and shareholders, providing oversight and counsel to ensure the long-term success of our business. The diverse board – made up of 11 members, including three women and three members from minority groups – serves the best needs of our employees, customers and company as a whole by enforcing our culture of accountability and integrity from the top.
Learn more about how our board members serve our five standing committees and the impact they create.
Ethical Business Behavior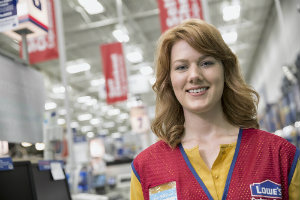 We believe that cultivating an ethical and transparent work environment at every level of the company is essential to achieving long-term business success. By creating a strong Code of Business Conduct and Ethics we can assure that all business is conducted legally and ethically, and establish an ethical and respectful workplace for our employees. Plus, if any employee feels uncomfortable in any situation, we've set up an open door and non-retaliation policy. Employees are provided with multiple channels to raise questions and report concerns, all of which are evaluated, tracked and managed in a prompt and appropriate manner.
Political Engagement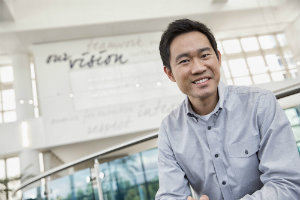 We are consistently engaging with local, state and federal governments to support our long-term business priorities and explain our views on matters affecting our business. Members of our team who are interested in the political realm can participate in several political engagement activities.
Our Lowe's Political Action Committee (LOWPAC) supports candidates and other political committees that are aligned with our business interests, as determined by LOWPAC's board of directors. Or, if our employees would rather participate in trade organizations, Lowe's is a contributing member to a number of state and national trade associations. Lowe's representatives frequently serve in a leadership capacity within many of these organizations, gaining valuable access and insight into specific industry best practices and lobbying activities on issues most relevant to our business.
Are you interested in joining a team committed to being an ethical, good corporate citizen? Learn more about our Lowe's Heroes, then take a look at our career opportunities today.