The Lowe's Digital Technology team hosted the first ever Lowe's Digital Challenge Codeathon in Austin, Texas. Local students and developers gathered January 22 - 24, 2016 to help Lowe's build the future of home improvement at the Code Lowe's Digital Challenge. The event was hosted at Capital Factory in Austin, a shared working space for incubators, accelerators and hackathons.
What was the Lowe's Digital Challenge all about? Participants were to develop a new mobile experience: one that would help Lowe's customers love where they live by connecting Lowe's digital channels with the people, products and services Lowe's offers to deliver customers' home improvement projects.
During the intensive weekend of planning and coding, the Lowe's Digital team presented with multiple business difficulties and APIs. Participants brainstormed and created their best mobile offerings and solutions. Several of the brightest and best architects, developers, business analysts and digital strategists from Lowe's interacted greatly with the teams throughout the weekend.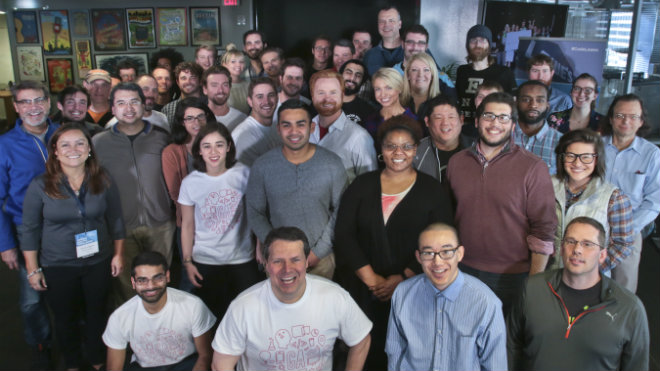 On the last day of the challenge, teams' entries were judged on the following criteria on a scale of 1 through 10. The teams demoed their entries live in front of our panel of judges, keeping to a strict 3-minute time limit to present their projects.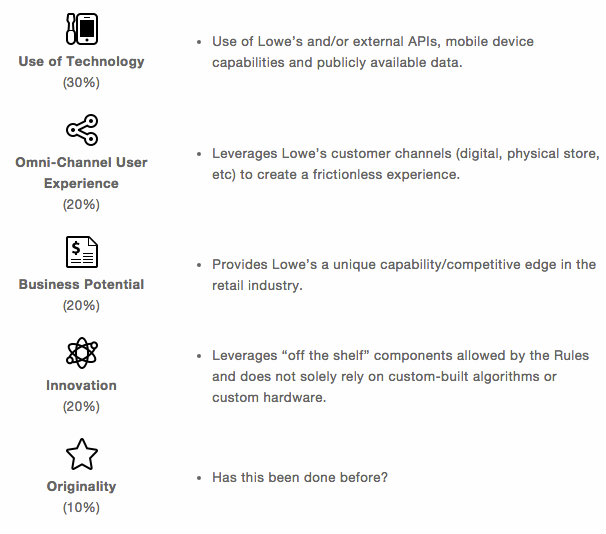 The Winners & Prizes
1st Place – IDEAkit - $15,000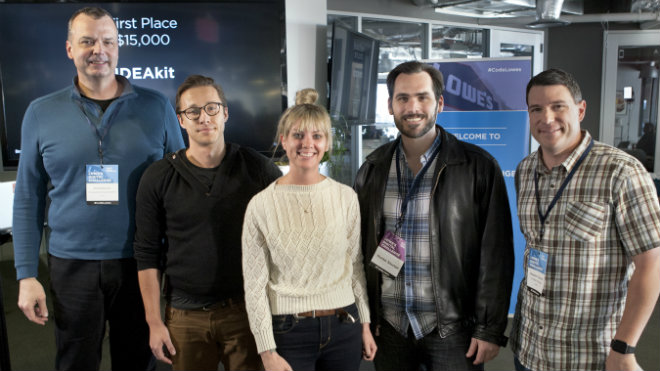 2nd Place – Lowe's Creative Ideas - $5,000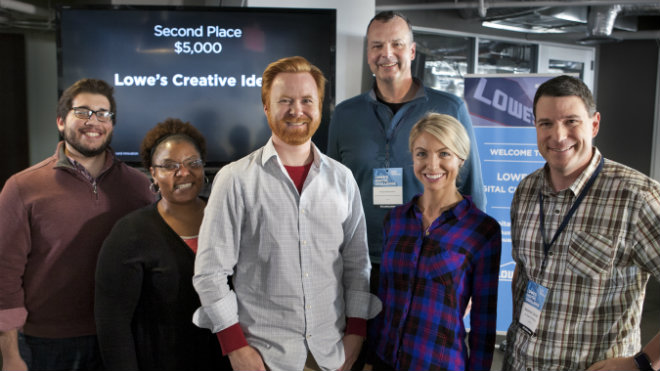 3rd Place – Lowe's Grows Home Gardening - $2,000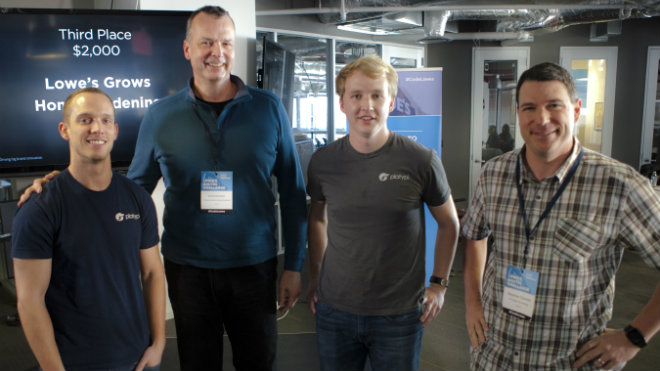 Check out our Digital Challenge particpants' recap of the weekend-long event!
"Morale is still high." Team @GA update from the @Lowes Digital Challenge #Codeathon #CodeLowes pic.twitter.com/szADS3hJsS

— General Assembly ATX (@GA_ATX) January 23, 2016
@CapitalFactory x @Lowes #CodeLowes pic.twitter.com/RCuEWVxSDT

— K3N (@Kenin3D) January 24, 2016
Day 3 of #CodeLowes Digital Challenge! #javascript pic.twitter.com/kRLjhP80ia

— Marco Pineda (@MarcoAPineda13) January 24, 2016
Second place out of 16 teams! #codelowes pic.twitter.com/xbK6ugQU63

— Trish (@techxastrish) January 24, 2016
Way to go team IDEAkits! Winner of @Lowes #codelowes. Thinktiv team for the #win! pic.twitter.com/CfW8bsp9lE

— Thinktiv (@thinktiv) January 24, 2016
@MiroTwit We're happy to hear it sounds like you had fun!

— Lowe's (@Lowes) January 25, 2016
Big thx to @Lowes, @LowesCareers, @robotwholearned & @brandgarageco 4 an awesome wknd of coding, creativity & innovation! ATX ?? #codelowes

— Trish (@techxastrish) January 25, 2016
The Digital Challenge in Austin yielded a number of successful outcomes for Lowe's and our participants! Several new concepts and extensions to existing projects were created to assess for our digital platform roadmap. We also exercised our Mashery API management tool and core Lowe's APIs for the first time in a semi-public setting. We congratulate our Digital Challenge winners and all our participants for their hardwork!
At Lowe's IT, we're constantly evolving in order to help build the future of home improvement through technology. We are looking for Pioneering Spirits, those who are Visionaries, Risktakers, & Adventurers. We're looking for people who are driven by potential and trailblazers of innovation.
If you're an innovator, the kind of person who thinks outside the box, and is always excited about your next challenge, you might be the Pioneering Spirit we're looking for. Discover our careers in IT today!