Talking Tech: Get To Know Lowe's CIO, Seemantini Godbole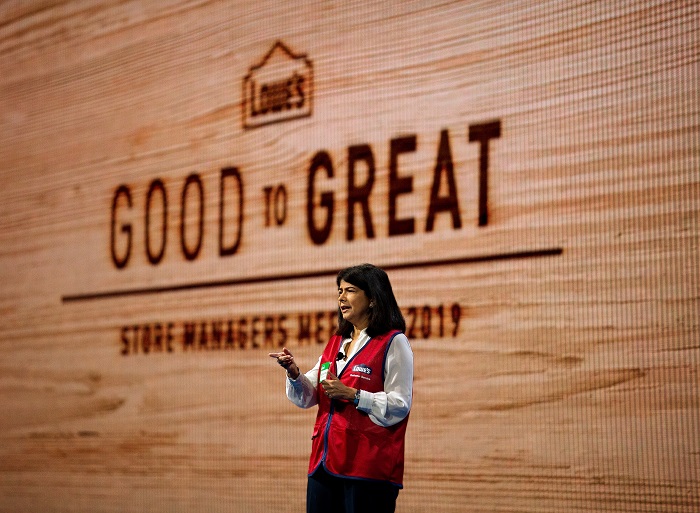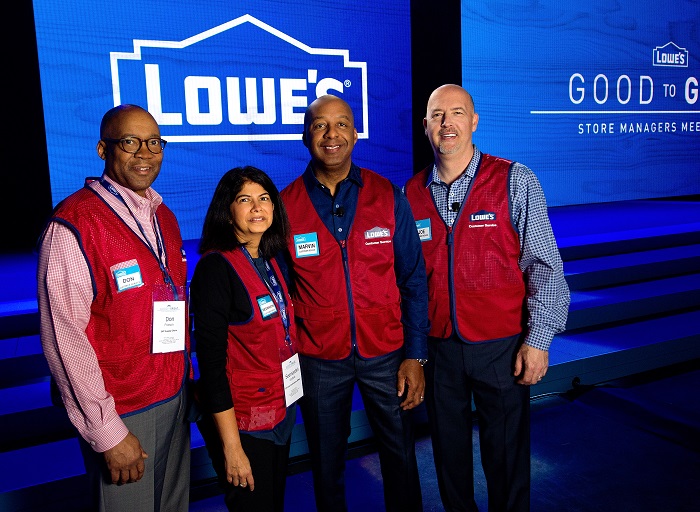 According to recent data, only 20% of tech jobs in the U.S. are held by women, even though they make up more than half the U.S. workforce. In an interview, Lowe's Chief Information Officer, Seemantini Godbole, talks about her own personal journey breaking through the tech space and her advice for other women looking to do the same.
Hang in there. Continuously learn. Believe in yourself. If you put your mind to it, you can achieve anything.
Seemantini, who joined Lowe's in 2018, oversees the delivery of Lowe's technology programs to serve customers whenever and wherever they choose to shop. Before joining Lowe's, she served as senior vice president, digital and marketing technology at Target and held multiple senior technology leadership roles at American Airlines and Travelocity.
Learn more about Seemantini through our Q&A with her:
Q: What drew you to technology?
A: Science and math are the two subjects where I felt like you could actually touch it, feel it, experiment and see the results immediately.
Q: Who is your biggest female influence?
A: My mom was a huge example. [She was a] really, really courageous woman. She had discipline in the house but also compassion, and she always encouraged us to do our best.
Q: What inspired you to join Lowe's?
A: I always wanted to be in an environment that's big and of scale. Being a Fortune 40 company, Lowe's offers that scale and depth. But, unlike other large companies, it doesn't want to stay stagnant – it's continuously looking to make changes for the better. I also believe the company and the leadership team is really in tune with the value of technology and what it can do for the business.
Q: What challenges do you think women face in the workplace, particularly in technology?
A: Either they're too nice to you, and you're losing learning opportunities, or they have already written you off. That was in my first job - I was either on this extreme or the other. But what I did in that job and really throughout my career was to come in the middle … to not take advantage of the fact that there were not too many women and at the same time, not allow anyone to write me off.
Q: How have you balanced being a working mom?
A: There were inflection points throughout my career where I asked myself if I should leave now, especially as I was having children. You are constantly feeling guilty that your kids are going to turn out really bad because you're working. Now my kids are 19 and 15 … almost adults. After soul searching and questioning myself during my 25 years of working life, my conclusion is this: my kids are just like any other kids. Their futures weren't changed just because I was working.
Q: What advice do you have for women in tech?
A: 1. Hang in there! 2. Find time to continuously learn. 3. Believe in yourself. I'm surrounded by women who have done extremely well at technology, both at Lowe's and in my outside network. If you put your mind to it, you can achieve anything.
Get Red Vest Ready with Lowe's and click here to join our Technology team!