Lowe's Demopalooza Brings Technology to Home Improvement
Demos are more than just demolition.

SXSW might be the most well-known tech demo conference in the country, but that hasn't stopped Lowe's from hammering out a showcase of their own. On January 28th, the first Demopalooza debuted in the Mooresville headquarters, giving associates a preview of new, exciting releases from Lowe's technology teams.
Sunil Unni, Senior Director of Digital Technology, said he sees Demopalooza as a way to "get feedback, good or bad, that teams can work on to make their products better."
Among the many demos on display at the January event, Sunil says he's most excited for the Store Ordering Service, which was developed to provide faster experiences for Store Associates to help customers pick and stage their orders. After its premiere this winter, he anticipates that this service will be ready to roll out in stores soon – just in time for the peak Spring season.
Other demonstrations included the Zebra TC51 devices that will be replacing aging iPods in stores for future enterprise mobile capabilities, a new lightning-fast Google Cloud platform for developing new product features for the Lowe's website, and a program for Apple devices to help customers place products in their home using Augmented Reality.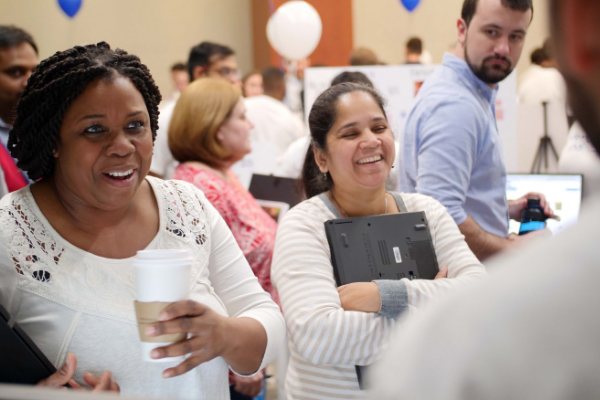 Sketching out the blueprints.
It took three months of meticulous planning to see Demopalooza through to completion. Led by Kiran Madadi, Manager of Digital Technology, the volunteer team of engineers and admin assistants hammered out details whenever they had spare time during work. To ensure its success, Diane Sull from Internal Communications worked closely with Kiran to spread Demopalooza's word within the company from emails, to write ups on the company Intranet – even low-tech touches like putting up flyers in hallways and elevators!
With new products rolling out regularly, Sunil aims to hold Demopaloozas once in Spring and once in Fall. Already, many teams from across the Lowe's Technology department have been clamoring to be a part of the next event.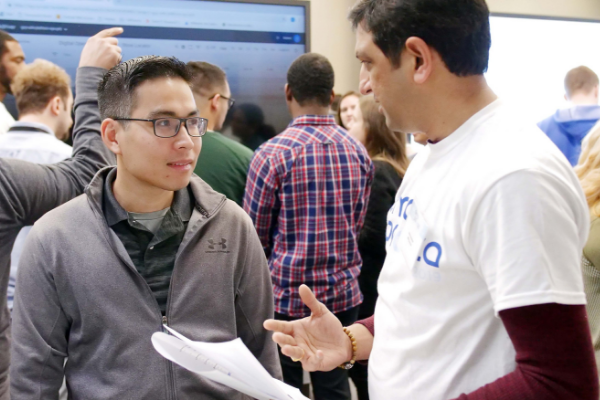 Bringing DIY to Technology.
Though being a retail giant can have its perks, new tech workers tend to overlook places like Lowe's when looking for a new job. Sunil hopes, however, that with events like Demopalooza gaining internal traction, he and his team can leverage it as a recruiting tool for new tech talent. By providing a glimpse inside the technology transformation driving Lowe's from good to great, helps position the company as an employer of choice.
Sunil said, "Demopalooza provides great insight into the technologies that we use at Lowe's and how we utilize them to craft solutions for our store associates and customers."
The online retail boom disrupted most of the retail industry, so being quick to adapt to new and ever-evolving technologies is crucial to stay afloat. Investing in robust tech will help companies like Lowe's continue to perform well in the market and stay in the forefront of job seekers' minds.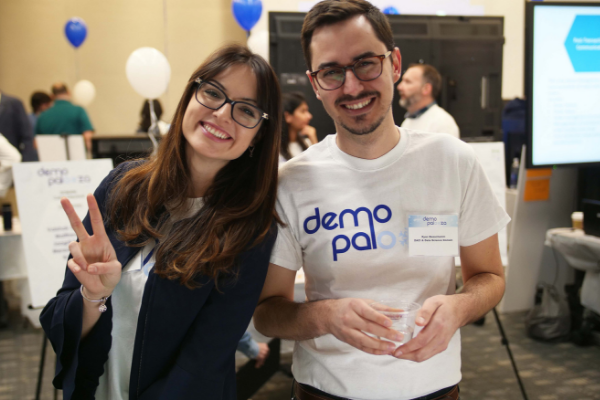 Building the foundations for new careers.
Lowe's may have been around since 1946, but the company has always made it a goal to be ahead of the curve when building out technology solutions to support customers and store associates. Small technology teams within the various departments are working on specific goals like Agile transformation, building microservices with distributed architecture, developing the sales conversion funnel for Lowes.com, among other larger projects.
Currently, Lowe's is hiring for tech talent in the Mooresville, NC; Kirkland, WA; and Bangalore, India offices.
"We are looking for individuals that are looking to work in an environment where they will be positively challenged," says Sunil. "The ideal candidate would have solid technical fundamentals, great problem-solving skills, the willingness to continuously learn and be part of the greater good."
Interested candidates should have exposure to the public cloud, Kubernetes, Java, React.js, and Kotlin/Swift.
Sunil has just a bit of advice for candidates coming into Lowe's for the first time. He says, "You just bought yourself a ticket on a roller-coaster! We have some big goals for the next 3 years so strap yourselves for some fast-paced work that will involve lots of learning and fun along the way!"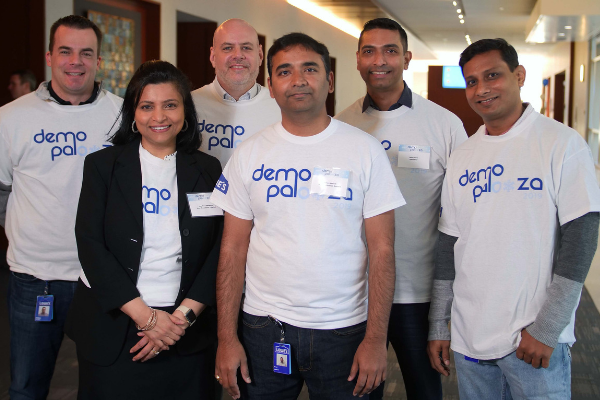 Get Red Vest Ready with Lowe's and click here to join our IT team!