Bring Creativity to Life with Lowe's Customer Experience Design
Imagine working alongside a team that not only created the first in-store autonomous robot, but was also the first brand in space; a group of people that inspire and support ideas from top to bottom. Here at Lowe's, this is a reality in our Customer Experience Design department.
What exactly is Customer Experience Design?
The mission of our team, located in Mooresville, NC, is to develop and foster positive in-store experiences for our customers through interactive methods. Holorooms (virtual reality showrooms) and Decorists (virtual interior design platforms) are just two of the innovative tools we created to make the experience both personal and fun. We continue to create technology solutions to improve the lives of our customers through a seamless and uncomplicated process.
There are many exciting opportunities happening with our CXD team – check them out below!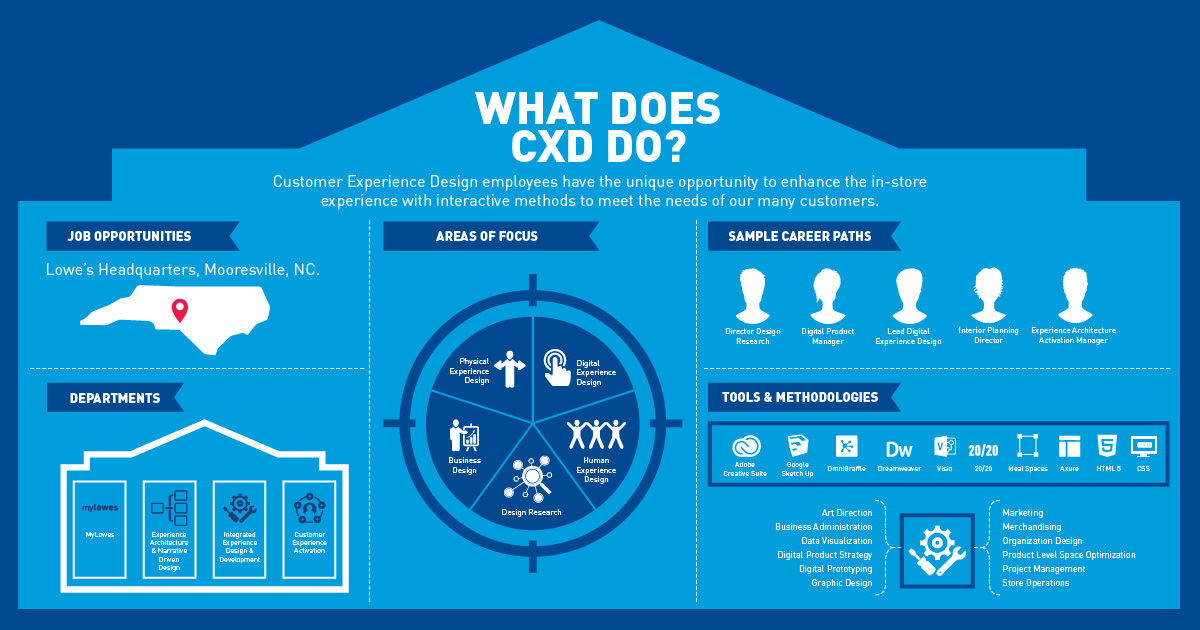 We are changing the way people think about Lowe's. Join our team today and help invent the future.