Scoring a Successful Spring Hire: How to Navigate Lowe's Seasonal Hiring
As the rest of the retail sector ends its major hiring season at the dawn of a new year, Lowe's stores across the country will ramp up their efforts to recruit motivated associates for spring 2020.
This spring, Lowe's will fill thousands of roles in receiving and stocking, cashiering, and customer service, as well as some overnight roles. Many of these positions will be focused on the Lawn & Garden and Building & Lumber departments, ready to assist the DIYers, landscape enthusiasts, and builders who rely on Lowe's for their springtime projects.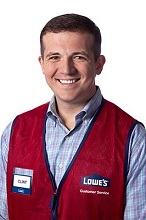 But no matter their position, each new associate will play an important role at their store location and in their community. Area HR Business Partner Clint Gannon summed it up well:
"We're a Fortune 40 company and one of the largest companies in the United States," Gannon said. "You're coming into a place where you're going to be making a difference in someone's day."
If you're interested in joining the Lowe's team, finding success begins with filling out an application online. It may also be helpful to remember that while all our applicants offer unique backgrounds and valuable experiences, winning candidates often possess traits like the ones listed below.
A FOCUS ON MORE THAN SEASONAL SUCCESS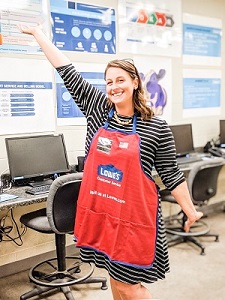 Lowe's is focused on finding candidates who will be successful in seasonal roles and beyond.
According to Talent Acquisition Manager Mallory Zikeli, "We're looking for folks who can take direction and see this as an opportunity for growth that's something bigger and greater than a seasonal stocker position."
Zikeli cited countless examples of associates who started in in seasonal roles, only to later move to permanent positions and even into store manager roles, like Matt Briley of Hendersonville, Tennessee.
"You don't have to know everything about plumbing or tools to work at Lowe's," Zikeli said. "We'll teach you all about it here. It's not required as long as you can provide great customer service."
A FLEXIBLE MINDSET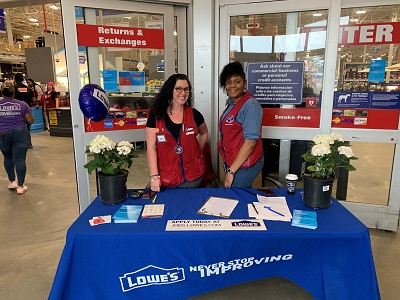 Gannon stressed the importance of flexibility for anyone looking to join Lowe's this spring. Associates often start in one specific department but may be asked to help wherever there's a need in the store.
"It's a great educational experience for retail and for Lowe's," Gannon said. "One day, you might need to learn a bunch about being in the garden and outdoors. But then the next day, we're teaching you about other parts of the business."
Zikeli seconded the importance of flexibility, adding that knowing your availability ahead of time will help the hiring manager determine offer the best fit for your schedule.
"I would make sure that you fill out the application in full and spend time thinking about what your availability looks like," Mallory said.
A CLEAR INTEREST IN THE ROLE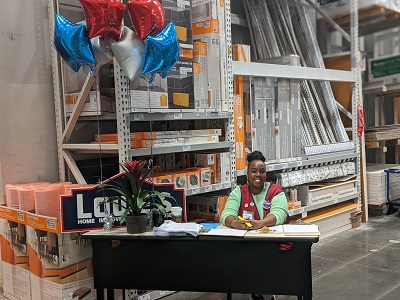 Once your application is received, an Area HR Business Partner like Gannon will review it and determine whether to invite you in for a formal interview.
"If you're passionate about the job, it's always good to go into the store you applied to and talk to someone" Gannon said. "They're absolutely willing to help in that regard."
If waiting for a formal application review isn't quite your speed, consider attending one of the thousands of regional walk-in hiring events held in Lowe's stores across the country.
Lowe's walk-in hiring events are designed to streamline the application process. Associates will be on-hand to sign in applicants, help them fill out an application if they haven't already done so, and answer any questions they may have about the job. Store managers will conduct on-the-spot interviews and make offers while HR conducts background checks and drug screens. On these days, people can walk in needing a job, and walk out starting a career.
Because events can be crowded, Zikeli advises getting to a hiring event early in the day.
"If we have, say, 120 people who show up, it can take a while to go through everyone," she said.
Previous Lowe's seasonal associates are encouraged to apply to return. Their experience and knowledge of the store's operations, products, and culture makes them attractive candidates to hiring managers. Gannon has found great success with this strategy.
"Last season we rehired a military veteran who moved back from Ohio," he said. "She worked with us before, but in about two years after first being hired with us she went from a seasonal hire to an assistant store manager."
AUTHENTICITY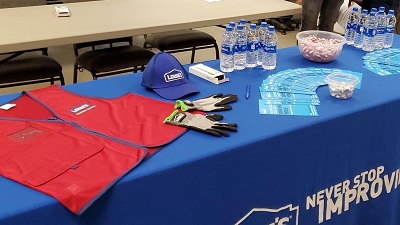 As for interviewing, both Gannon and Zikeli understand that not all candidates are comfortable in an interview setting. Interview jitters happen everywhere in the professional world. What's important is showing your real personality in the interview room, rather than just saying things you think the hiring manager wants to hear.
"There's no right or wrong answer necessarily," Zikeli said. "We just want to get a sense of who you are. Be honest about your experiences and what you would bring to the table."
Depending on the region, an average seasonal job can last from three to six months. But for some associates, seasonal roles can become permanent ones at the end of the season.
"We like to believe that the end of the season at Lowe's is a start to a great career," Gannon said.
Now could be your chance to kick off a new career with Lowe's. Discover and apply for job openings at a Lowe's location near you at jobs.lowes.com today.